Oliën
RMc Oil Plus 2C is een olie van de nieuwste generatie die het hout kleurt en beschermt in 1 enkele laag.
De combinatie van de olie (A) met de accelerator (B) garandeert een snelle droging en doorharding, en een superieure bescherming.
Beschikbaar in 40 standaardkleuren.
Verrijkt de natuurlijke uitstraling van het hout.
0% VOC, bevat geen water of solventen.
Eenvoudig te onderhouden.
Geen aanzetten of overlappingen.
Laag verbruik: 30 - 50 m²/L.
Kan op alle houttypes gebruikt worden.
Resistent tegen slijtage.
Water- en hittebestendig, geschikt voor badkamers en keukens.
Snelle doorharding: 80% in 2 dagen.
Een korte periode voor het 'droog onderhoud': reeds na 5 dagen mag gereinigd worden met water en zeep.
Verpakkingen: duoblik 350 ml, 1,3 L en 3,5L.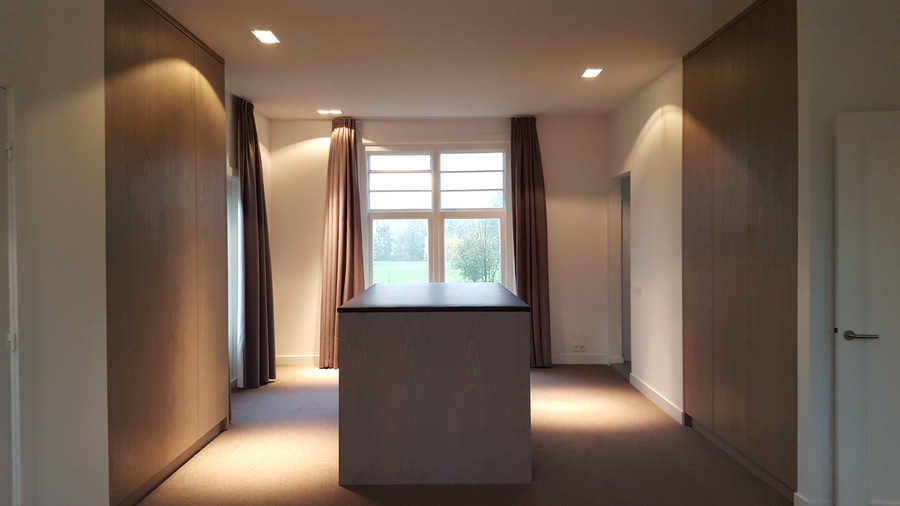 Mdf eiken fineer dosse gespiegeld. afgewerkt met Gris Belge
Wij adviseren u een proefstaal in uw gewenste hout te bestellen samen met een proefflesje olie!